Walk Day Activities
Vancouver Walk – Sunday October 6, 2019, Goodlife Fitness Family Autism Hub
The Walk includes fun activities, performers and snacks, before and after the Walk. Arrive early to give yourself lots of time to visit and enjoy the event with your family and friends!
Upon arrival at your Walk, please proceed to Registration to submit your cash and cheque donations with your pledge form(s). Ensure that your pledge form is clearly labeled with your name and team name (if part of a team) to ensure that you and your team receive recognition for all donations collected.
Be sure to visit the ASC Connect Fair area to learn more about the services and programs that are available in your community. ASC Connect Fairs are a part of our signature Walks. Please contact your Regional Field Staff for more information or to inquire about an ASC Connect Fair at your Walk.
The Autism Speaks Canada Walk event will commence with the opening ceremonies where all participants are invited to gather near the stage for presentations, stories, and fundraising updates. The Walk begins with an official countdown from the stage.
Astro's Collar is a Vancouver-based roots rock band that blends high-energy cover songs from the '60's, '70's and '80's with rich vocal harmonies.
Mike Schneider – Lead vocals and guitars
Bruce Nunn – Lead guitar and vocals
Dennis Garvey – Bass
Ross Halliday – Drums and vocals
Astro's Collar was formed in the fall of 2011. Each member brings years of experience and repertoire to the band. The band has been a big supporter of the Autism Speaks Canada Walks for many years!
For bookings Email: astroscollar@gmail.com
Phone: 604-644-8499
https://astroscollar.com
Warming us up this year is Inner Fit Studios!

Website: www.innerfitstudios.com
Email: info@innerfitstudios.com

Come See the Amazing YoYo Champ!!
Terrance is a 13 year old grade 8 student from Richmond. Terrance is a highly motivated student with an amazing talent in yoyo. He has been yo-yoing since he was 7 years old. He is self taught by learning from the internet. He is now Canadian National Yoyo Champion for 2 years in a row, on top of being the youngest one. He was also two time Junior Champion in Pacific Northwest Regional Yoyo Championship in Seattle. He earned 2nd place in BC Youth Talent Search All Star in 2017. Terrance also competes internationally. He represented Canada in World Yoyo Championships in Cleveland this year.
Contact: terranceyoyo@gmail.com | www.terranceyoyo.com
Panago Pizza supporting our volunteers!
Once again Panago will be hosting lunch for our volunteers!! Check out all their wonderful menu items at www.panago.com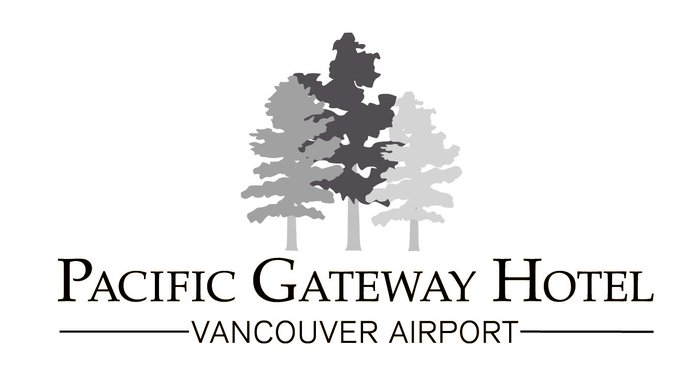 Combining convenience and luxurious comfort, The Pacific Gateway Hotel at Vancouver Airport is your natural choice. We offer 382 guestrooms with mountain and river views, indoor and outdoor event space, and unique dining options featuring local produce and sustainable food. Our waterfront property is on the banks of the Fraser River, overlooking our 158-slip marina on one side and the Coast Mountains on the other.
Thank you to Sobeys Inc.for providing bananas, apples and granola bars for our walk participants and their families at the Walk.
Mr. Rick Nelson brings the Batmobile to the Walk
Mr. Ricky Nelson is a father of 5 grown kids and 3 grandkids. He has been an employee of the RICHMOND school district for 25 years and has been blessed with the opportunity to offer support to kids in their learning through his work.
Mr. Nelson has always been a big fan of superheroes since he was a little kid. So it brings him great joy to share his love of Batman with kids and adults alike. He has also worked with special needs children and adults for more than 20 years.
Canterbury Coffee
Since 1981, Canterbury Coffee has been one of Canada's leading coffee roasters. We've built a reputation of excellence by offering the finest coffee, equipment and customer service in the industry. We will be serving reSIProcate organic coffee at the Walk.
reSIProcate organic coffee.
The idea behind reSIProcate organic coffee was to create coffees focused on giving back, one sip at a time. By offering organic and fairtrade coffees, we're taking a stand to protect and sustain the environment for generations to come. Giving back one sip at a time, we donate a portion of our sales to community groups across Canada, and to charities in coffee-growing countries.


Make Sure you Stay for the Spectrum Talent Show 2019! Enjoy these following performers!
BC's Own Walk Ambassador - Pepper Anne Hebert
Pepper-Anne is a neurodiverse girl (Her Mom likes that word!) She is eleven years old, from Richmond and she loves to sing and dance and has taught herself how to play music on the piano by ear. She still has challenges with language, but she always has a song in her heart, and spends much of the day singing.
Andrew Chuang
Andrew loves making music, singing and playing the guitar. He is an outgoing and friendly individual who loves to connect with people through the joy of music. Though he has only been playing for a short while, his enthusiasm and stage presence make him an engaging and uplifting performer.
Meet the Rock Squad!
Making up the "Rock Squad" is Luc who was Born in 1990, and has two younger brothers. He began drumming on pots and pans before the age of 2 and is now on his third drum kit. He won a K-5 talent contest in grade 3, playing keys and singing Neil Diamond's Song Sung Blue. He was in Choir and Band throughout his school years. Luc loves music and young children. He's been volunteering at daycare centres since 2012. Luc takes part 3 times a week in open mic pub nights around the lower mainland and he is hard at work on his 2nd CD. Luc was part of the genesis of Rock for Autism. Joining him today is Marshall Forsythe on Rhythm guitar, his cousin Jacob on Lead guitar and Sydney on bass.
May Day Youth Group
Mayday Club Youth Choir is the world's first autism advocacy touring rock music team. Theyare made up of young people ages 6 to 25, many of whom are on the autism spectrum, and most of whom are 'at risk' youth from Abbotsford BC.
Community Concert Band: (Weather Dependant)
With musicians from all walks of life, the Band performs a variety of concerts, parades and formal and informal civic functions in Richmond and nearby communities.

CCIM Entertainment Group
CCIM Entertainment Group is dedicated to entertainment, and "infinite music" – working with kids, teens and adults to help develop talent, skills, stage presence, and even a career in entertainment. CCIM RISING STARS is one of many young performing groups trained by professional vocal and dance instructors. These young performers performing today are between the ages of 8-17 years old include: Cassie B, Meghan L, Emelia L, Samantha F, Miguel O, Tiffany M, Nika R, Bryson I, Rayden I, Isabelle I, Anisa M, Daniel M, Pippa B, Leah M, Mattayiia B, Ylanna C, Nikki W, Kaylin L, Reese T, Caleb F, Ethan F, Kaelyn G, Lauryn G, Sebastian L, Harper S, Riel D and Roash D.
CCIM trains beginners to adults, from age 3 and beyond, and the whole spectrum from amateurs to professionals, from basic songwriting to recordings, to YouTube videos. For more information about how you can get involved with CCIM Entertainment on stage, visit their website at www.ccim-entertainmentgroup.com
Parking & Shuttle Info:
Free Parking is available at:
BCIT Aerospace & Technology Campus,

3800 Cessna Dr,

Richmond, BC V7B 0A1


(Event Shuttle will pick up starting at 8:00 AM)

Sunlife Financial Building,

3600 Lysander Ln #120,

Richmond, BC V7B 1C3


(both are on either side of the walk venue)

Overflow Parking - Templeton Station/Outlet Mall Parking Areas
Parking lots will fill up so please arrive early. For Overflow parking please park at the Templeton Skytrain Station near the McArthurGlen Designer Outlet Mall (789 Templeton Station Road).
Skytrain & Free Shuttle
Our Shuttle will pick you up starting at 8:00 AM at the Templeton Skytrain Station and, then BCIT and finally the Goodlife Fitness Family Autism Hub and will run until 1:00 PM. (You must take Canada Line YVR to access the Templeton Road Station)
Canada Line from Waterfront to YVR – trains begin at 4:48 am Sunday morning. Trains run every 7-20 minutes. Expo Line from King George to Waterfront – trains begin at 7:08 am Sunday morning. Trains run every 7-10 minutes. Millennium Line from Lougheed to Waterfront – trains begin at 7:13 am. Trains run every 7-10 minutes.
Please confirm all bus and Skytrain schedules on their website as things can change. Skytrain Access: